TCSL BOOSTER CLUB
Since March 10th, we have gone through some very dramatic changes.  We have had to close our ranges, clubhouse and kitchen, hold board and membership meetings as well as committee meetings via conference call.  We have been put to a test.  Today, the ranges are open with some limitations, grounds crew has started to mow the property and we were able clear the creek of its old covering.
The clubhouse and kitchen remain closed and hoping to open in the near term, also with some limitations.
This crisis has brought unexpected challenges for TCSL, and we are rising to the challenge, your support is more important than ever before.  Can we count on you to donate a gift of $100 to the TCSL Booster Club? Or consider a monthly recurring donation.
By contributing to TCSL you can help us….
Promote sportsmen and women in the betterment of hunting, fishing, hiking, camping, boating, shooting
Provide social activities for our members
Leadership for our youth
Citizen action in the legislative process
Protection of our environment
Donate using PayPal or mail a check payable to Tri-County Sportsmens League, 8640 Moon Rd, Saline, MI 48176.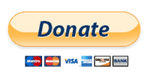 ---
Range Policies Effective 5-13-2020
Please bring your own mask and disinfectant to spray before and after using your shooting bench, shooting station or the out houses and for your own use.
Please keep six (6) feet of distance at all times between anyone from outside each individual's household.
The Trap Range is closed until the old creek cover is removed and a new structure is installed.
Archery, pistol and rifle ranges are open subject to the following conditions: Sign in at the Club House and pay range fees (Cash only – Exact change) The restriction on members only and their household guests is removed. Archery – Only two shooters maximum.
Rifle: Only shoot at the lanes marked with a RED X in tape above the lane. .
Pistol House: Only shoot at the benches with a RED X in tape on the bench (Lanes 1,4,7, 8, 11 and 14)
Action Ranges: Only two shooters at a time on each bay.
If people are waiting to shoot please limit yourself to one hour of shooting.
All existing TCSL Rules not inconsistent with these policies remain in full force and effect. The Clubhouse will remain closed at this time.
Approved by TCSL Board 5-13-2020
On Target — Latest Edition: April 2021
---
Calendar (click on an event for more information)
If you are using a phone or tablet to view this page, click here for a more readable calendar.
Click here to submit an event request to be added to the calendar.