Tier 3 IDPA Match — September 10 – 12.  This match will consist of 11 fun & challenging stages
The Registration fee is $110. ($65 for Junior shooters) This includes a Tee Shirt & either lunch on Saturday or Breakfast on Sunday
Registration starts March 1 and closes August 27, 2021, on PractiScore here. BUG, CCP, CDP, CO, ESP, PCC, REV, and SSP Divisions are allowed for the match. No division changes or refunds after August 27; classification changes as necessary.
You must be a current member of IDPA with a current classification to shoot the match. The current IDPA and Match Administration rules will apply to this match. It is the responsibility of the shooter to know and follow those rules and to ensure a current IDPA membership and classification.
Burger Night  — Thursday, September 16, 2021, 5:00 PM – 6:30 PM. Enjoy a hamburger dinner with all the fixings for just $7. Kids meals and Turkey burgers are also available.  Stay for the Board and Membership Meetings, starting at 6:30 PM.
In Person Board Meetings and Membership Meetings —  Thursday, September 16, 2021  — The Board Meeting starts promptly at 6:30 PM.  The Membership Meeting follows immediately.  Find out what's happening at your club and earn 2 hours of volunteer time.
Friday Night Steak Fry — September 24 — 5:00 PM to 7:00 PM.  Join us for the best dinner money can buy! Pick a steak, salmon or chicken breast and watch us cook to perfection on our outdoor grill.  Then choose from an assortment of delicious side items.  Open to the

public, so bring some friends or family members along.  Steak $20, Salmon $15, Chicken $10, Children (12-5) $6, under 5 Free.
Sunday Morning Breakfast — Sunday, October 3, 8:00 AM – 11:30 AM. Come enjoy breakfast at Tri-County Sportsmen's League.  This hearty breakfast is open to the public. It's a great place to meet old friends and make new ones.  $8 for adults; $4.00 children (12 and under); Children under 5 are FREE
TCSL BOOSTER CLUB
The Covid-19 pandemic brought an unexpected financial challenge to TCSL, Many operating expenses continued, but income from renting the clubhouse, dinners, and special events dried up.  Generous donations from our members and friends were critical in getting us  through this period.  The club is now fully reopened but we are still playing catch up.   Please consider joining the Booster Club.  Can we count on you to donate $100 to the TCSL Booster Club? Or consider a monthly recurring donation.
By contributing to TCSL you can help us….
Promote sportsmen and women in the betterment of hunting, fishing, hiking, camping, boating, shooting
Provide social activities for our members
Leadership for our youth
Citizen action in the legislative process
Protection of our environment
Donate using PayPal or mail a check payable to Tri-County Sportsmens League, 8640 Moon Rd, Saline, MI 48176.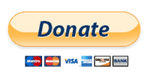 On Target — Latest Edition: September 2021
---
Calendar (click on an event for more information)
If you are using a phone or tablet to view this page, click here for a more readable calendar.
Click here to submit an event request to be added to the calendar.